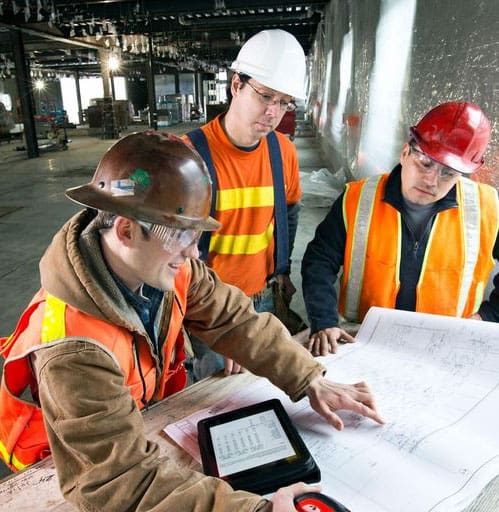 Quality Labor Management is currently the only staffing company that offers a Share Program. Through this program, clients can endure a trial period with their new employees. We understand that labor demands will rise and fall and our clients need the flexibility to turn their labor on and off like a faucet.
With the Share Program, QLM employs the Team Member and handles all onboarding paperwork, general liability, and risk of unemployment claims. After the trial period, clients decide if they would like to permanently hire or keep the Team Member employed by QLM.
Keep your critical employees on your books, and let us employ the rest! Quality Labor Management is a true workforce solution.
Share Program Success
"Modern Plumbing Industries has had great success with QLM's Share Program. During slow periods when a layoff was a necessity, we were able to refer our employees to QLM. QLM was usually able to find work for them promptly. In turn, we were able to minimize the time they were without work. I believe this allowed QLM to assist their other clients as well."
"When things picked up, and we needed them back, our Employee Relations department contacted QLM, and they worked it out so they could return to our jobs while remaining on their payroll. This was great as we could control our costs as they were returned (past employees) to us at a discounted rate. When our backlog reached a level that allowed us to hire again, we had the option of hiring them back. The QLM Share Program kept our people working and enabled us to have "our guys" back when needed. Knowing your laid off employees have options certainly helps with this sometimes necessary but always unpleasant business decision." – Charles Bracco