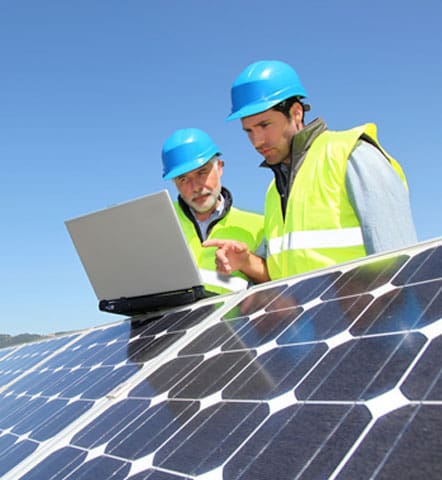 Your Energy Staffing Provider
QLM Energy Division is the preferred clean energy division of Quality Labor Management, LLC. We ease the human resources burden for you by focusing on recruiting and hiring the most qualified and highly skilled workforce for your renewable energy projects.  With QLM Energy Division on your team, you have peace of mind knowing your workforce is reliable, experienced and professional. We have the skilled Team Members you need to safely complete your clean energy project on time and budget. Prior to employment, all applicants are Pre-screened, Interviewed, Skills tested, Background checked, and Drug tested.
We have supported some of the largest solar and wind companies in the Carolina regions with projects including solar manufacturing plants and wind farms. Our team model allows us to retain our employees and deliver to your project as soon as there is a need. Whether you want to get, the project to successfully launch or require assistance from a fallen deadline, contact us today!
What our Clients are Saying about Us

"#1 in the Industry – QLM Energy Division is a leader in the solar staffing industry. The QLM Energy Division team consistently provides top quality skilled tradesmen quickly in minimal lead times. If it was not for Nancy Cooke and her team – we would be unable to meet our deadlines. Having QLM Energy Division by our side relieves the stress and worries for staffing all trades, wherever we may be working."
"QLM Energy Division was a pleasure to work with, their management kept in constant contact to fulfill our needs in a timely manner. QLM Energy Division completes a thorough pre-screening process in order to provide quality Skilled tradesman. The Success of a Jobsite begins with manpower, QLM Energy Division has helped us on multiple projects with all aspects of manpower. I appreciate the services that QLM Energy Division has provided, and look forward to their involvement in many more upcoming projects.
Clean Energy Workforce Positions We Target:
PV installers

Crew Leads

Electricians

Electrical Helpers

Safety – OSHA 30 / OSHA 10
QA/QC

Construction Laborer

Construction Equipment Operators
Equipment Operators

Framers
Laborers

Rackers

Job Site Foreman

Superintendent
Contact Us Today for the Perfect Staffing Solution