QLM brings the best of staffing to Kentucky area.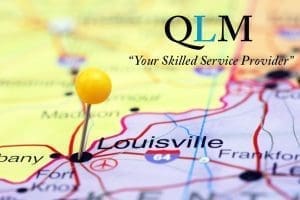 Quality Labor Management (QLM) announced the opening of a new branch located in Louisville, Kentucky. Chad Borek is the Owner-Operator of the new Louisville office. Chad is a Navy Veteran, who proudly served three deployments specializing in maritime counter-narcotics interdiction. He has over six years of experience in the staffing industry. He and his team dedicate themselves to providing his clients with safe, productive, quality Team Members.
Chad and his team deliver quality Team Members through a unique recruiting process that includes vetting, pre-screening interview, skills assessment, drug test, and an understanding they need to be productive for the client since day one. The new branch strives to staff and service the state of Kentucky. The staff provides skilled team members for a range of industries including construction, solar and light industrial.
Louisville's office delivers the right person for the right opportunity. "True partnership comes from understanding not how we do things, but why we do things. In 2018 we were able to help countless veterans transition from the military, to the construction industry.  All veterans serve differently, but one thing we all understand is getting out of the military is one of our toughest challenges.  QLM has also enabled us to support a non-profit that treats veterans with Traumatic Brain Injuries and Post Traumatic Stress Disorder.  As a business owner, that makes me more proud than anything, and I am happy for the opportunity that Mark has provided to start my own business, and now expand to the Louisville area.  I am excited for what 2019 has in store." says Chad Borek, Owner-Operator Indianapolis, and Louisville.
"We are very enthusiastic about starting the new year already expanding to a new territory. QLM will continue to expand as demand for employment services grow nationwide." Mark Lang CEO of Quality Labor Management, LLC.
QLM HQ is in Sanford, Florida, serving a wide variety of industries throughout the United States, including construction, solar, light industrial, stevedoring, and professional services.
Book your QLM crew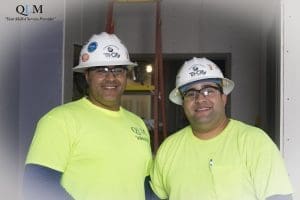 If you're looking for the best-skilled tradesmen and women in the Kentucky area, don't hesitate and contact our newest branch.
Trades QLM Louisville provides, but not limited to:
Electrical (Industrial/Commercial/Solar)
Sheet Metal / HVAC
Welding (pipe and structural)
Pipefitting
Plumbing
Carpentry (finish and framing)
Drywall (hanging and finishing)
Concrete (Form setters  and finishers)
Demolition
Project Managers
Superintendents
Machine Operators
Assembly