Quality Labor Management LLC Is Looking For Owner Operators For Employment Offices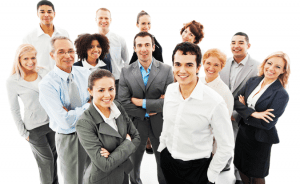 Quality Labor Management LLC (QLM) is now accepting applications for their Owner Operator program. QLM is seeking entrepreneurs who desire to run their own business and generate unlimited earnings. The owner operator program with QLM allows entrepreneurs to operate a staffing and recruiting agency in a specific geographic area within the United States.
Quality Labor Management offers entrepreneurs support and training in setting up an employment agency. Candidates in this program will be trained on how to set up their local office, how to prospect for clients, how to screen employment applicants and will receive thorough training in each of the various industries QLM offers employment.
QLM is headquartered in Sanford, Florida and is a skilled service provider for temporary and permanent employment in the following industries: construction, light industrial, stevedoring, professional services, logistics, and hospitality. QLM is owned by Mark Lang who has over 20 years in the staffing and recruitment industry. Through Marks' leadership, each owner operator is trained on the founding qualities of QLM which includes: Safety, Productivity, and Quality (SPQ.)
"Our philosophy is to educate our team members and clients that safety, productivity, and quality of work are what makes us number one in hiring and sending applicants out on a job. Without these three elements, we lose our competitive edge. Each team member is aware that providing safe, productive and quality work is essential to remaining a team member of QLM" says Lang.
Each job applicant is considered a team member and is formally interviewed, drug tested, skill tested and referenced checked by QLM. All owner-operators are fully trained on how to screen new team members and further educate with the SPQ model.
The QLM leadership team is looking to expand operations in the Southern part of the United States. However, considerations will be made should qualified entrepreneurs be located in other areas of the U.S.
Lang also adds, "Being an owner operator puts you in the driver seat. There is no ceiling to how much one can earn. With the changes in healthcare in 2013, there has been an influx of companies needing to hire temporary workers to control their expenses better. Now is prime time for staffing agencies. Companies are in need for other solutions to staffing just to keep their doors open. It's a very exciting time for us."
For more information on the owner operator program with Quality Labor Management please call Jana Bauer or email her at jana(dot)bauer(at)myqlm(dot)com or call 1-855-756-9675. Interested entrepreneurs are encouraged to tour https://myqlm.com to learn more about Quality Labor Management LLC.