Focus On The Right Thing: How To Break Through Your Sales Ceiling
There are no secrets to sustainable sales. When you genuinely believe in what you are selling, sales follow. It takes passion, vision, love for that you do, and a particular focus. We all know this; it is not secret. We preach it, but we don't practice it.
But when we practice it, amazing things can happen.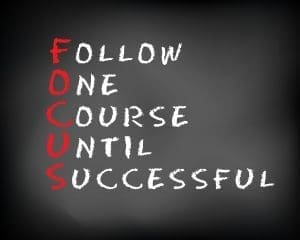 For the past couple months, Debbie Rodriguez, North & Central Florida Owner-Operator, and her team have maintained record sales week after week. Naturally, we asked Debbie to share what she focuses on to keep her sustainable growth.
Focus on Team Member
Focus on your Client.
Have the right Team with the proper responsibilities.
How does she make it happen?
"What I do first thing in the morning is to check with my clients and the team members to see how the project is going.
When I am visiting a client, I want to know what I can do to be a seamless extension of them, how to be partners. At the same time, they need to hold their end of the bargain. It's not a one-sided relationship.
We focus on the bigger picture. We don't focus only on the sale, we focus on the people and do right by them, and the sales follow"
Focus on the right things:
Walk the job sites frequently.
Meet your client and team members
Know their business and what they need
Suit them with the right team members
Take Action
"In our office, we not only talk about our culture, but we take action and live it. We are honest and hold each other accountable for our actions."
Debbie Rodriguez and her team work tirelessly selling, recruiting, and servicing our clients, upholding our mission and Safety, Productivity, and Quality philosophy. Debbie is part of the QLM Owner-Operator program.
About QLM's Owner-Operator program.
QLM's Owner-Operator program offers individuals who desire to run their own business the opportunity to own their territory and operate their staffing and recruiting agency. If you are interested in learning more about how this program changes lives, click here.